K12 PlayKit
K12 PlayKits are designed to give you everything you need for your upcoming school or competition performance without all the hassle, hoops, and uncertainty of traditional licensing. This one-time fee includes a PDF performance script/score, Copy License, Opening Act performance license, marketing materials, and more! 
K12 PlayKits are only available for accredited elementary, middle, high school, or homeschool performances. All other groups must apply for a license via application form. 
Questions about how it works? Click here for our K12 PlayKit FAQ!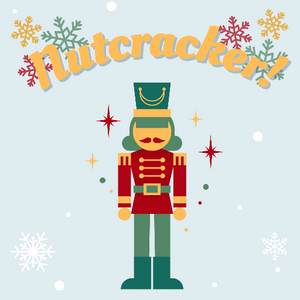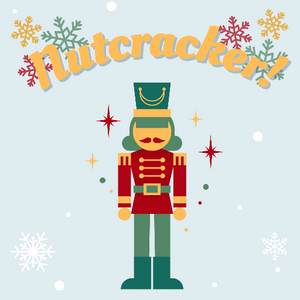 PlayKit | Nutcracker!
by Randy Latimer
With music by Gary Rue
Mrs. Covington of Dorsett Middle School has high aspirations for the holiday show — a production of the classic "Nutcracker Suite" with singing and almost-dancing. Not so fast! There are auditions with a lunch box poem, a James Cagney impersonation, and a recitation of state capitals. And there is a dress rehearsal with soccer team mice, a Sugar Plum Fairy with earphones, and a Fearsome Struggle — not to mention a tuba solo and flying debris.
Playwright: Randy Latimer with music by Gary Rue
Type: Holiday Musical
Pages: 58 pg
Casting Breakdown: 25 characters (doubling possible) 
Estimated run time: 60 minutes 

This K12 PlayKit includes:
Opening Act Edition PDF script and score
Opening Act performance license for 1-8 performances (choose the number of performances using drop-down bar)
Copy license to copy included PDF script for your cast, crew, and production team. There is no additional cost for scripts! 
Media pack including logo PNG & SVG's as well as template poster files.
Director's Guide with tips, suggested rehearsal activities, FAQ, and more!
Demo tracks with vocals

Production audio tracks
Demo Audio
Venus and Mars

We Can Do Anything

I'm Tearing My Hair Out

Anyone Can Dance