K12 PlayKit
K12 PlayKits are designed to give you everything you need for your upcoming school or competition performance without all the hassle, hoops, and uncertainty of traditional licensing. This one-time fee includes a PDF performance script/score, Copy License, Opening Act performance license, marketing materials, and more! 
K12 PlayKits are only available for accredited elementary, middle, high school, or homeschool performances. All other groups must apply for a license via application form. 
Questions about how it works? Click here for our K12 PlayKit FAQ!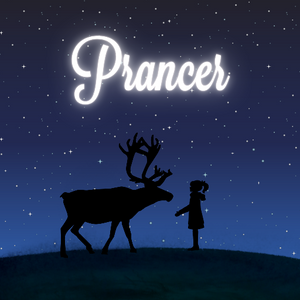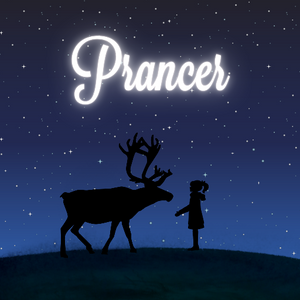 PlayKit | Prancer
by Greg Taylor
Young Jessica Riggs' family has fallen on hard times. Still, she keeps her belief in Santa Claus and the idea that there are miracles in the world. When an injured reindeer appears in Jessica's backyard, she believes it is Prancer. While she is nursing the creature back to health, the whole community of Three Oaks eventually learns about Prancer, causing big problems for Jessica as she tries to return the reindeer home. Based on the cherished film, Prancer, this piece uses a heartwarming story and breathtaking puppetry to bring light into your holiday season.
"Seeing Prancer truly is an entire theater going experience – one that we would highly recommend to families this holiday season." –Daily Nonpareil
"Prancer, the quiet, poignant and beautifully produced new play at the Rose, will sneak up on you…. As it plays out, you don't realize that Prancer is lodging itself in your heart. I was surprised at the lump in my throat (and my soggy eyes) at the end. Expect this show to stay with you for the rest of the holiday season." -Omaha World Herald
Playwright: 
Greg Taylor
Type:
Play
Pages:
108 pg
Casting Breakdown:
 22 roles (doubling possible)
Estimated run time:
120 minutes 
Originally produced at The Rose Theatre in 2016
This K12 PlayKit includes:
Opening Act Edition PDF script
Opening Act performance license for 1-8 performances (choose the number of performances using drop-down bar)
Copy license to copy included PDF script for your cast, crew, and production team. There is no additional cost for scripts! 
Media pack including logo PNG & SVG's as well as template poster files.
Director's Guide with tips, suggested rehearsal activities, FAQ, and more!