Throughout the month of October, schools and communities stand together against bullying. In honor of Bullying Prevention Month we are shining a spotlight on plays that tackle themes of kindness and acceptance. These titles show that empathy and understanding can play a vital role in combating bullying and fostering a world where everyone feels valued and accepted.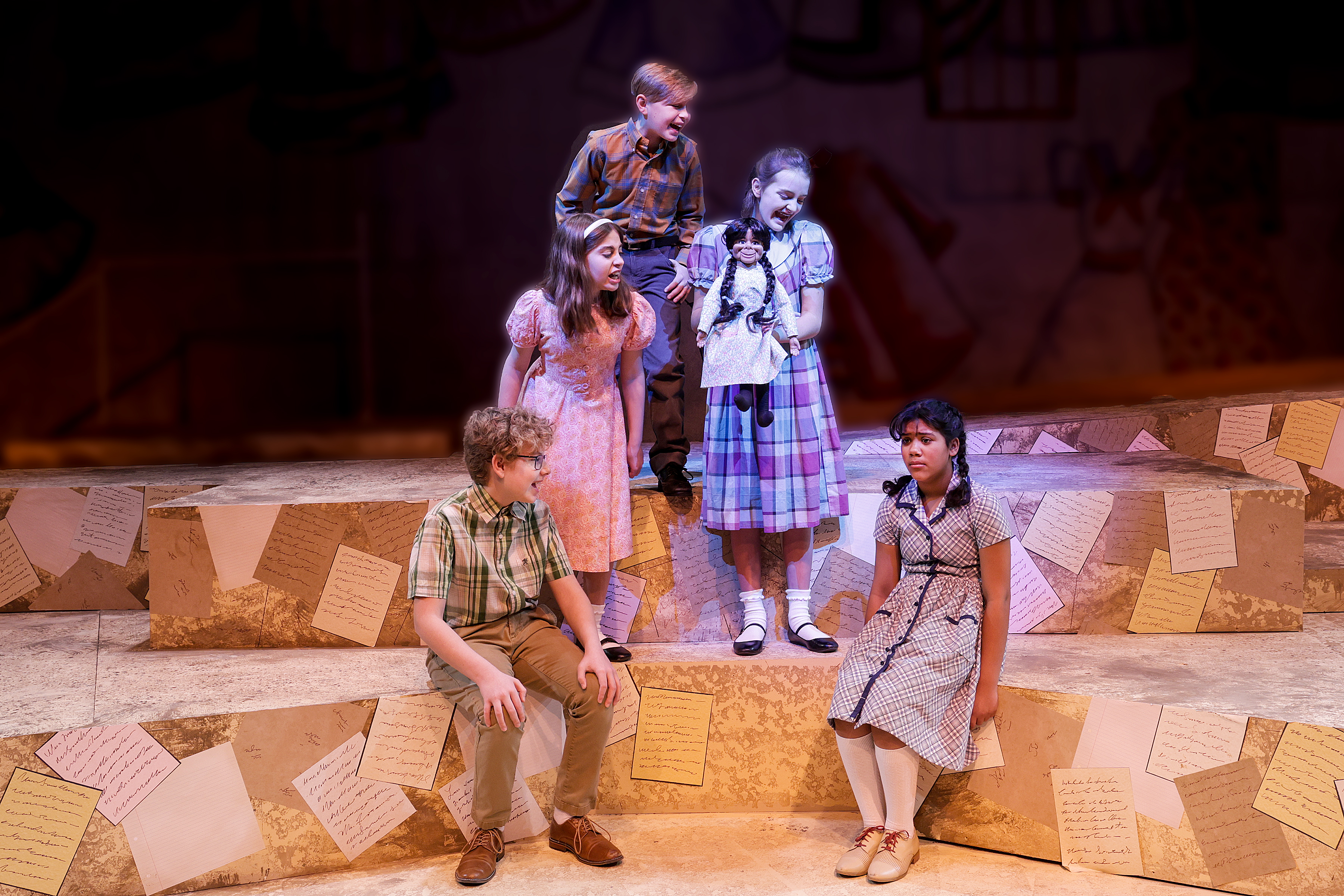 Wanda Petronski just wants to join the fun of having friends like everyone else. But in 1930's small town America, a Polish immigrant doesn't easily fit in. When Maddie's best friend Peggy starts to tease Wanda, Maddie knows it isn't right. When the teasing doesn't stop and the Petronskis move to get away from the town's prejudices, Maddie is wracked with guilt. She soon realized that allowing her friend to be a bully can be just as bad as acting that way herself. Determined not to let her fear get the best of her again, Maddie braves the scorn of her classmates and stands up to them, making an unlikely friend in the process.
Young Jessica Riggs' family has fallen on hard times. Still, she keeps her belief in Santa Claus and the idea that there are miracles in the world. When an injured reindeer appears in Jessica's backyard, she believes it is Prancer. While she is nursing the creature back to health, the whole community of Three Oaks eventually learns about Prancer, causing big problems for Jessica as she tries to return the reindeer home. Based on the cherished film, Prancer, this piece uses a heartwarming story and breathtaking puppetry to bring light into your holiday season.
Cultures collide as two young Somali immigrants attend their first American birthday party. The friends learn to overcome their cultural differences as they are all magically transported to Somalia where they become characters in a series of ancient folktales about village life, and surviving the dangerous lion.
In a small village nestled amongst rolling hills, fear and misunderstanding have cast a shadow over the land. Legends speak of a ferocious dragon lurking in the nearby caves, threatening the peace and tranquility of the townsfolk. But when the courageous young hero, Thomas, ventures into the dragon's lair, he discovers a surprising truth. Bound by their love for literature and their shared dreams of adventure, Thomas and the dragon embark on an extraordinary quest to change the perception of dragons forever. Along the way, they encounter whimsical characters, unforgettable melodies, and heartwarming moments that will leave you spellbound.
Explore these titles and more for your classroom here!